Buy CDs
We have three CDs available, including our newly-released High Hopes (listen to some track samples below).
Buy securely via this site, or email us for more information (singers@bradfordwomensingers.co.uk). All CDs are £10.00 plus postage and packing (£1.50 for the first one, then 50p each).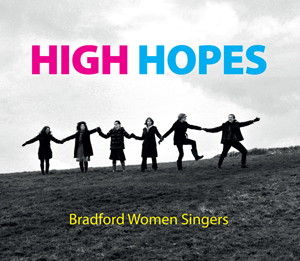 High Hopes (2012)
Our new album includes long-standing favourites and new jewels; songs of hope and anger, love and sisterhood. Download our lyrics (pdf file).
Bandiera Rossa
High Hopes
Boundaries
Girl's Best Friend
If We Have Courage
Justice
Love Shakes Me
Poison/Electricity
Prayer
Raven Girl
Refugee
The Women Gather
Trouble
Walking into Battle
Windy & Rainy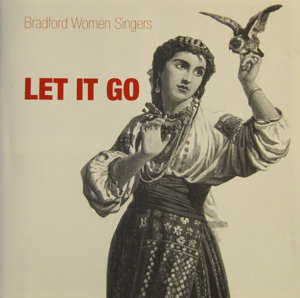 Let It Go (date to come)
Let It Go
Everything In Its Own Time
Trouble
Belle Mama
No Vacancy
Finlandia
Fragile Win
Always A Use
I Ain't Afraid
Peace, Salaam, Shalom
The Slave's Lament
Politics and Passion (2002)
The Swimming Song
My Sisters Are With Me
Raining
Lives In The Balance
Wild Nights
Harriet Tubman
Nicaragua
Bradford, We Love You
Not In My Name
All Will Be Well
Beautiful Tomorrow